Google™ Search
October 30-31, 2023
Planned downtime: The Chimera and ChimeraX websites and associated web services will be unavailable Oct 30 8am PDT – Oct 31 11:59pm PDT.
April 19, 2023
Chimera production release 1.17.1 is now available, fixing an issue with 1.17 for Windows and Linux. See the release notes for details.
April 13, 2023
Chimera production release 1.17 is now available. Updating is required to keep using the tools that run Blast Protein, Modeller, and multiple sequence alignment with Clustal Omega or MUSCLE, as these will soon stop working in older versions. See the release notes for details.
Previous news...
Please note that UCSF Chimera is legacy software that is no longer being developed or supported. Users are strongly encouraged to try
UCSF ChimeraX
, which is under active development.

UCSF Chimera is a program for the interactive visualization and analysis of molecular structures and related data, including density maps, trajectories, and sequence alignments. It is available free of charge for noncommercial use. Commercial users, please see Chimera commercial licensing.
We encourage Chimera users to try ChimeraX for much better performance with large structures, as well as other major advantages and completely new features in addition to nearly all the capabilities of Chimera (details...).
Chimera is no longer under active development. Chimera development was supported by a grant from the National Institutes of Health (P41-GM103311) that ended in 2018.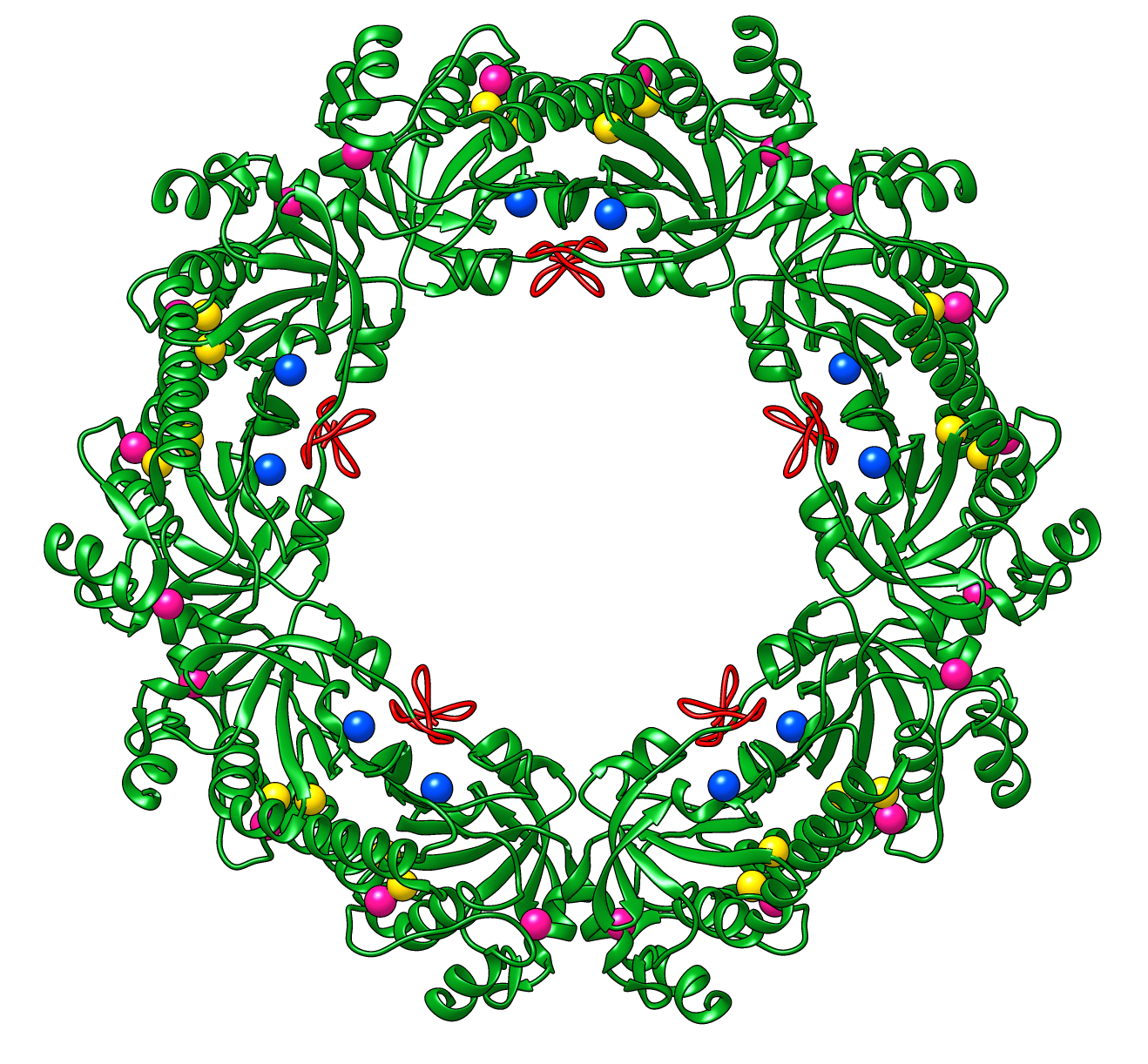 Peroxiredoxins are enzymes that help cells cope with stressors such as high levels of reactive oxygen species. The image shows a decameric peroxiredoxin from human red blood cells (Protein Data Bank entry 1qmv), styled as a holiday wreath.
See also the RBVI holiday card gallery.
---
About RBVI | Projects | People | Publications | Resources | Visit Us
Copyright 2018 Regents of the University of California. All rights reserved.