Google™ Search
November 17, 2018
Chimera production release 1.13.1 is now available; see the release notes for what's new. The Mac version requires OS 10.10 or later.
October 22, 2018
Mac users: the 1.13.1 release candidate and recent daily builds contain a fix for Mojave (OS 10.14). These versions require OS 10.10 or later.
September 21, 2018
Mac users are advised to hold off upgrading to Mojave until we find a fix for Chimera buttons not being shown until the windows containing them are resized.
(Previous news...)

UCSF Chimera is a highly extensible program for interactive visualization and analysis of molecular structures and related data, including density maps, supramolecular assemblies, sequence alignments, docking results, trajectories, and conformational ensembles. High-quality images and animations can be generated. Chimera includes complete documentation and several tutorials, and can be downloaded free of charge for academic, government, nonprofit, and personal use. Chimera is developed by the Resource for Biocomputing, Visualization, and Informatics (RBVI), supported in part by the National Institutes of Health (P41-GM103311).
UCSF ChimeraX (or simply ChimeraX) is the next-generation molecular visualization program from the RBVI, following UCSF Chimera.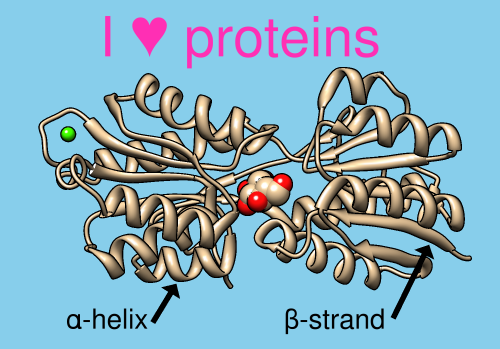 Text, symbols, and arrows of multiple colors and sizes can be added to the Chimera display using the 2D Labels tool or the command 2dlabels. These annotations are drawn "in the plane of the screen" in front of any displayed objects and do not move when the objects are moved. 2D labels and arrows are included in saved images and movies, and can be faded in or out over a specified number of frames.
(More features...)
---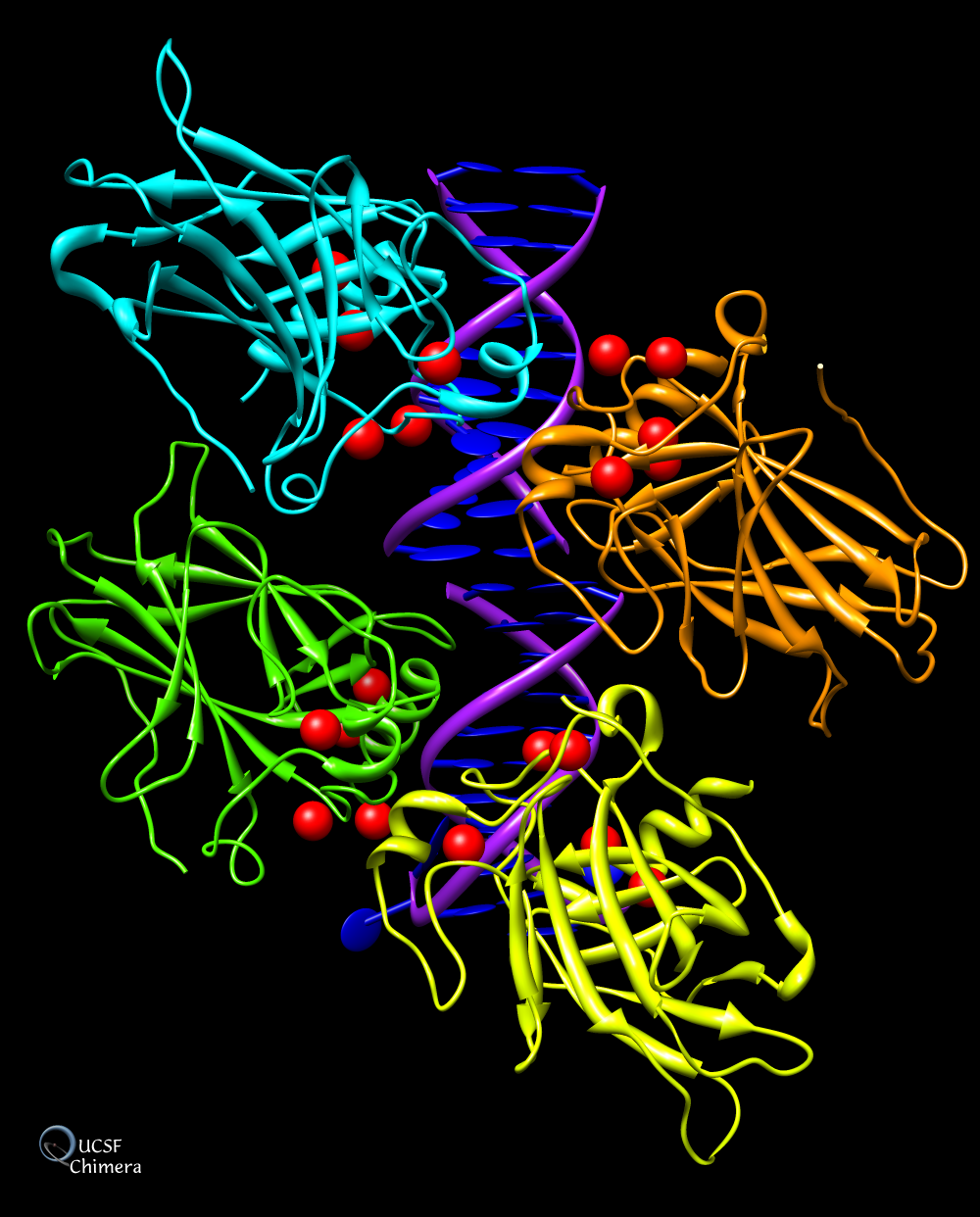 Mutations that inactivate the tumor suppressor p53 are found in over 50% of human cancers, and most of the cancer-associated mutations are within its DNA-binding domain. The image shows a tetramer of the p53 DNA-binding domain complexed with DNA (Protein Data Bank entry 2ac0). The tetramer subunits are shown as light blue, green, orange, and yellow ribbons, with red spheres marking several major "hot spots" of mutation. The DNA is shown in purple and blue. (More samples...)
---
About RBVI | Projects | People | Publications | Resources | Visit Us
Copyright 2018 Regents of the University of California. All rights reserved.