Google™ Search
November 17, 2018
Chimera production release 1.13.1 is now available; see the release notes for what's new. The Mac version requires OS 10.10 or later.
October 22, 2018
Mac users: the 1.13.1 release candidate and recent daily builds contain a fix for Mojave (OS 10.14). These versions require OS 10.10 or later.
September 21, 2018
Mac users are advised to hold off upgrading to Mojave until we find a fix for Chimera buttons not being shown until the windows containing them are resized.
(Previous news...)

UCSF Chimera is a highly extensible program for interactive visualization and analysis of molecular structures and related data, including density maps, supramolecular assemblies, sequence alignments, docking results, trajectories, and conformational ensembles. High-quality images and animations can be generated. Chimera includes complete documentation and several tutorials, and can be downloaded free of charge for academic, government, nonprofit, and personal use. Chimera is developed by the Resource for Biocomputing, Visualization, and Informatics (RBVI), supported in part by the National Institutes of Health (P41-GM103311).
UCSF ChimeraX (or simply ChimeraX) is the next-generation molecular visualization program from the RBVI, following UCSF Chimera.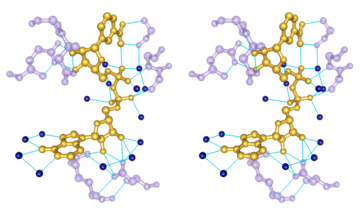 determination of atom types in arbitrary molecules, including non-standard residues
ability to add hydrogen atoms
high-quality hydrogen bond identification
selection of atoms/bonds by element, atom type, functional group, amino acid category
interactive bond rotation, distance and angle measurements
(More features...)
---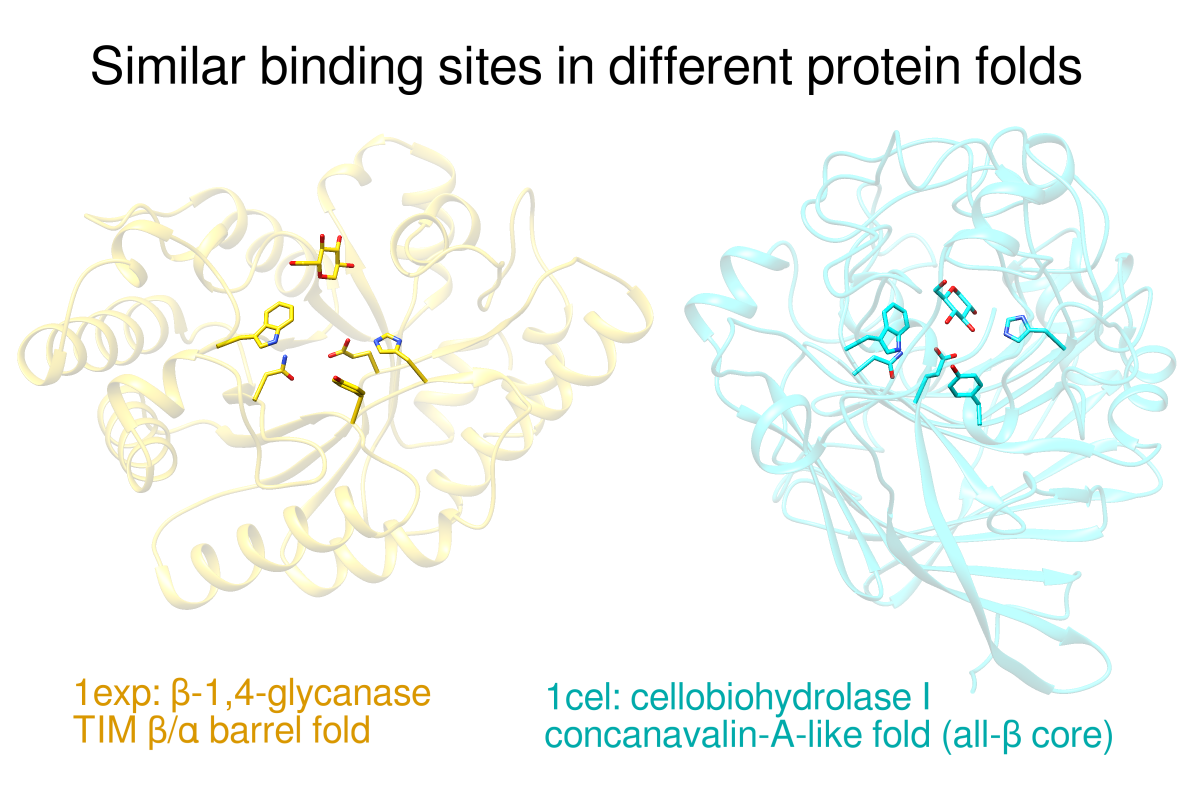 β-1,4-glycanase (gold, PDB 1exp) and cellobiohydrolase I (cyan, PDB 1cel) have similar glucose-binding sites but different folds. Ribbons were slimmed with Ribbon Style Editor and the title and captions were added with 2D Labels (see image how-to). (More samples...)
---
About RBVI | Projects | People | Publications | Resources | Visit Us
Copyright 2018 Regents of the University of California. All rights reserved.