UCSF Chimera is a program for the interactive visualization and analysis of molecular structures and related data, including density maps, trajectories, and sequence alignments. High-quality images and animations can be generated. Chimera includes complete documentation and is free of charge for academic, government, nonprofit, and personal use. Commercial users, please see Chimera commercial licensing.
Chimera development was supported by the National Institutes of Health (P41-GM103311).
UCSF ChimeraX is the next-generation molecular visualization program from the RBVI, following UCSF Chimera. We encourage Chimera users to try ChimeraX for much better performance with large structures, as well as other major advantages. ChimeraX replaces a significant subset of Chimera features, includes several completely new features, and is under active development. Users may certainly choose to use both programs, and it is fine to have both installed.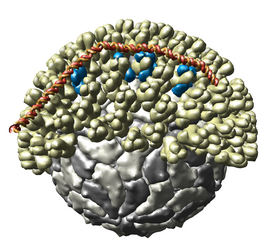 The Multiscale Models extension allows Chimera to display large complexes such as virus capsids, ribosomes, and chromatin. It displays the quaternary structure of PDB models and allows subunits to be selected and shown in atomic detail. Matrices are read from PDB files that specify the biological unit. Crystallographic packing can also be shown.
(More features...)
---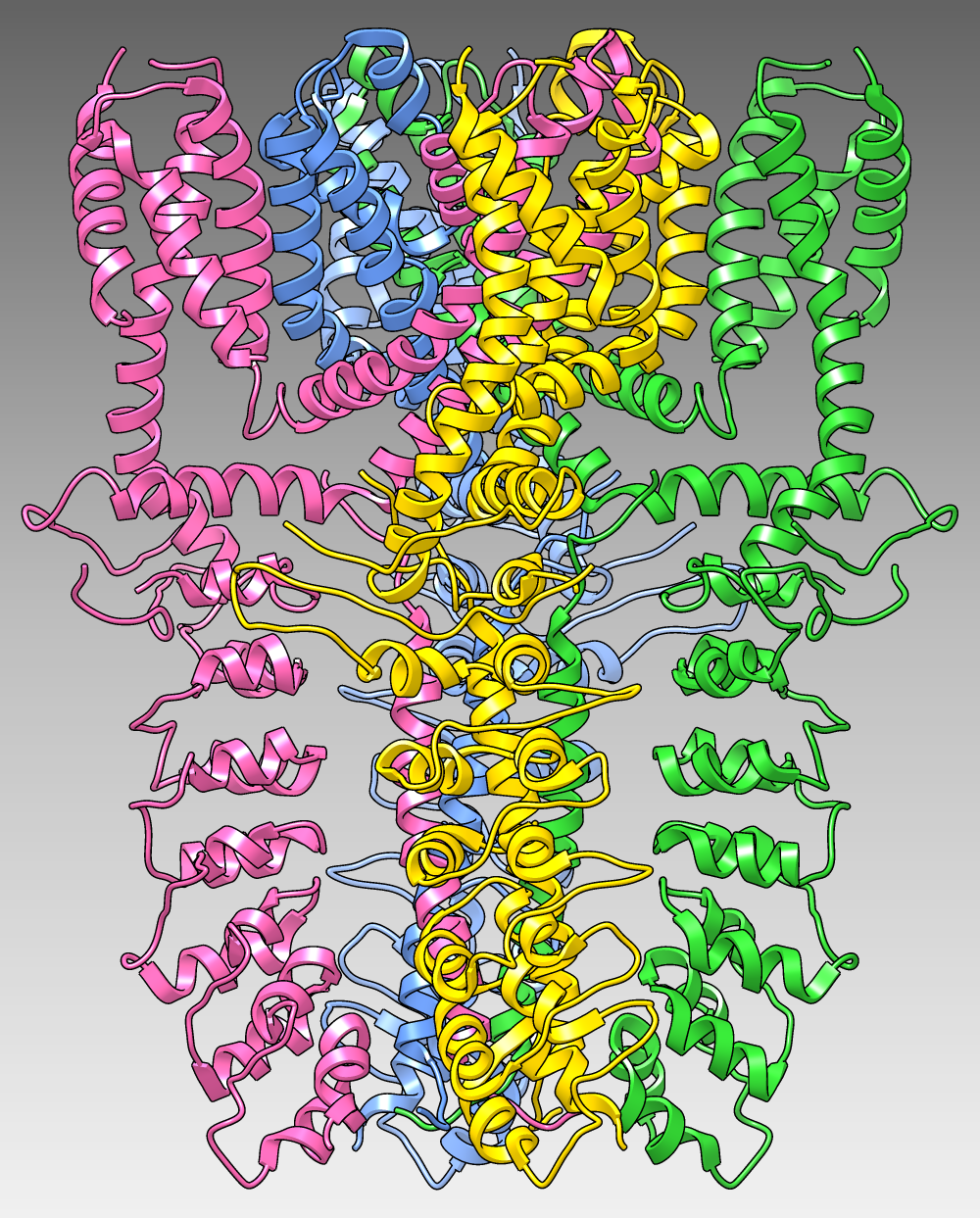 The image shows the structure of the human TRPA1 ion channel (wasabi receptor) determined by electron cryo-microscopy, Protein Data Bank entry 3j9p. The four subunits of the tetramer are shown as ribbons in different colors over a dark-to-light gradient background. (More samples...)
---
About RBVI | Projects | People | Publications | Resources | Visit Us
Copyright 2018 Regents of the University of California. All rights reserved.