How to Obtain Clear Views of Objects in Tomograms
Tom Goddard
January 23, 2009
Outline
Interactive visualization program Chimera shows EM maps, single particle reconstructions and tomography.
Much of Chimera is dedicated to looking at atomic models and sequences.
| | |
| --- | --- |
| Atomic models and sequences | |
| | | |
| --- | --- | --- |
| Crystallography maps | Single particle reconstructions | EM tomography |
When is subtomogram averaging feasible?
Demonstration of some new and old Chimera capabilities for looking at tomogram objects.
Nuclear Pores
Is the 8-fold symmetry of nuclear pores visible?
Can 8-fold averaging be done to see more detail?
Are nuclear pore shapes uniform enough to be averaged?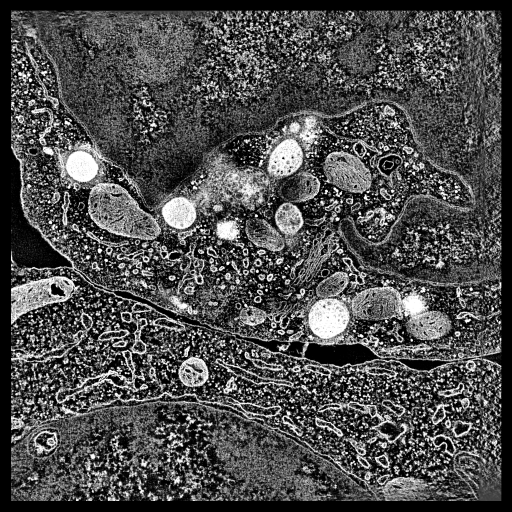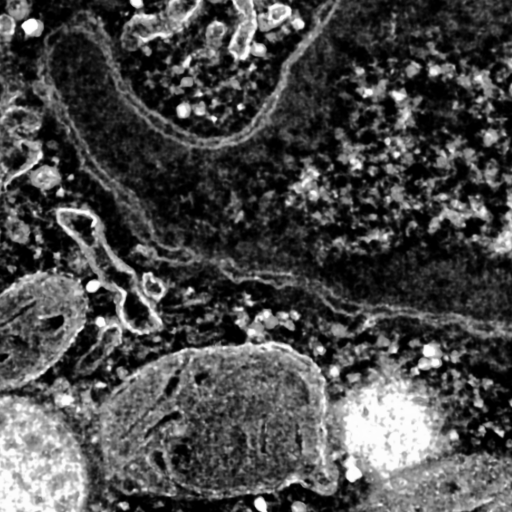 SIV Virus Spikes
Can 3-fold symmetry of individual spikes be seen?
Can spikes be averaged to improve signal to noise?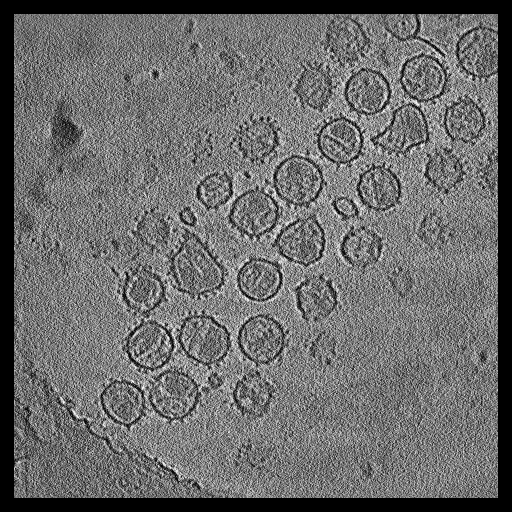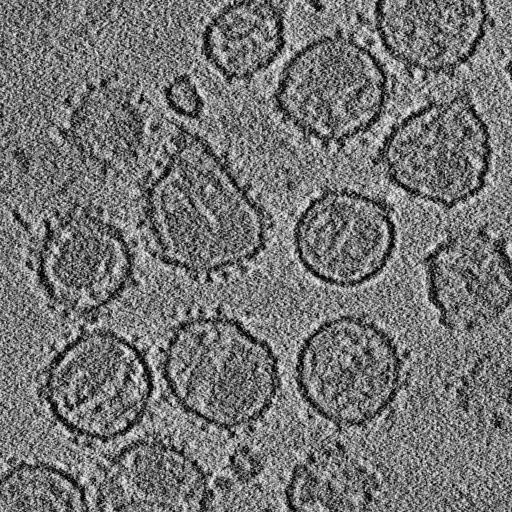 Clathrin Coated Vesicles
Do some observed clathrin cages exhibit identical topology?
Are some cages symmetric?
Can cages or parts of cages be averaged?
Where are vesicles positioned within cage?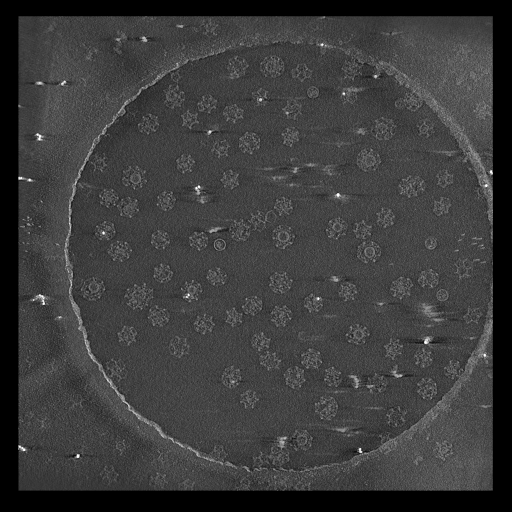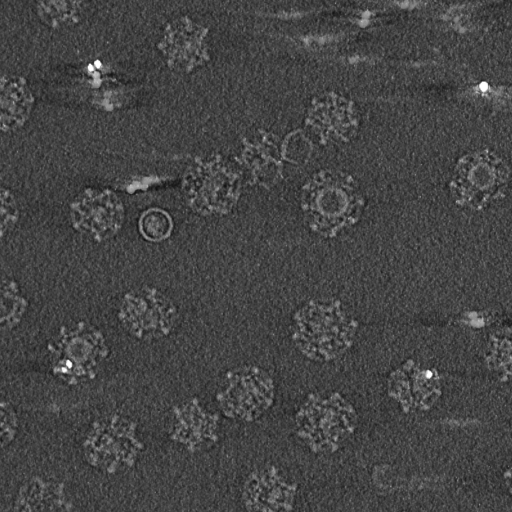 Common Goal
Improve signal to noise by averaging multiple objects to so that individual molecules can be discerned.
Common Problems
Objects do not have uniform shape.
Objects are uniform but too noisy to align.
Common Features
Objects are often symmetric, more copies to average and helps alignment.
Missing wedge produces anisotropic data quality and complicates averaging.
Demonstration
How to assess if averaging is feasible using interactive visualization with Chimera.
Chimera is for interactive analysis -- data triaging. It does not automate the computational steps: classifying, aligning and averaging.
Probably will only have time to look at nuclear pores, not clathrin cages or SIV spikes.
Point out human T-cell outline.
Point out nuclear envelope.

Flip through planes and mark 3 pores. 250 A diameter, color blue.
Use volume dialog atom box to show box around center marker. 500 A pad.
Surface display style.
Color orange to see white specular highlights better.

Hide dust. Move slider to show effect.
For unstained samples that have more dust this is especially useful.

Lower threshold obscures view.

Adjust box tighter (and wider) so less density blocks view.

Rotate box to align with pore, allows tighter cropping.
Rotating makes a new map interpolated from original map on rotated grid.

Extract circular region of pore to examine 8-fold symmetry.
Center marker, color zone, split map. 450 A radius.

Gaussian filter pore.
Use interactive update and adjust Gaussian width with slider. 45 A good.

Find symmetry axis of pore.
Close unneeded maps, duplicate gaussian map, rotate by hand ~180, fit map in map, "measure rotation #2 #3".
To extract density new many membrane embedded objects like 100 virus spikes rotating a box around each is time consuming. Better to extract density near membrane surface for the entire membrane.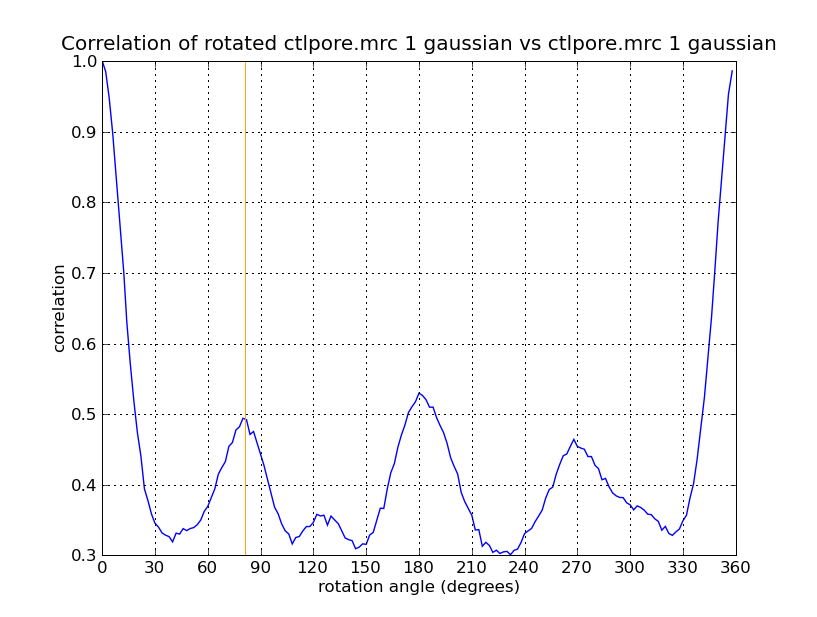 Plot correlation of map with rotated copy of itself.
"measure corr #3 #2 rot #4 plot t ang 0,360,2"
Trace nuclear envelope surface.
Set mouse mode, new marker set, trace top/bottom plane curves, surface.

"mask #0 sel slab 700", show as surface
To show pores in their environment make a fly-through animation.
Save 4 camera views: high above, one of each pore.
"fly 100 p1 p2 p3 p4"
movie
Chimera Setup and Support
Chimera is free for academic use. Funded by NIH through 2012.
Runs on Windows, Mac, Linux.
Nightly builds have the latest features, production releases every 6 months for stability.
5 developers enable fast user support by email, and active development of new features.
How-to style documentation for map display: Guide to Volume Data Display, see link on Chimera home page.