Hands-on Kilobots
Tom Goddard
February 5, 2015
Hands-on experimenting with kilobots with prospective UCSF students, 30 minutes.
1) Show video of kilobots forming a shape.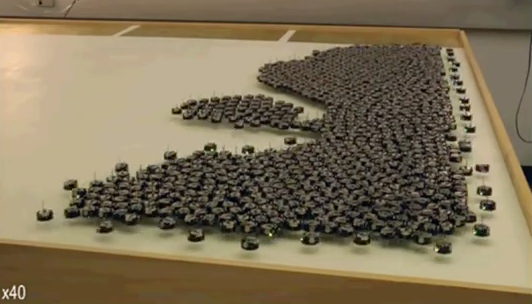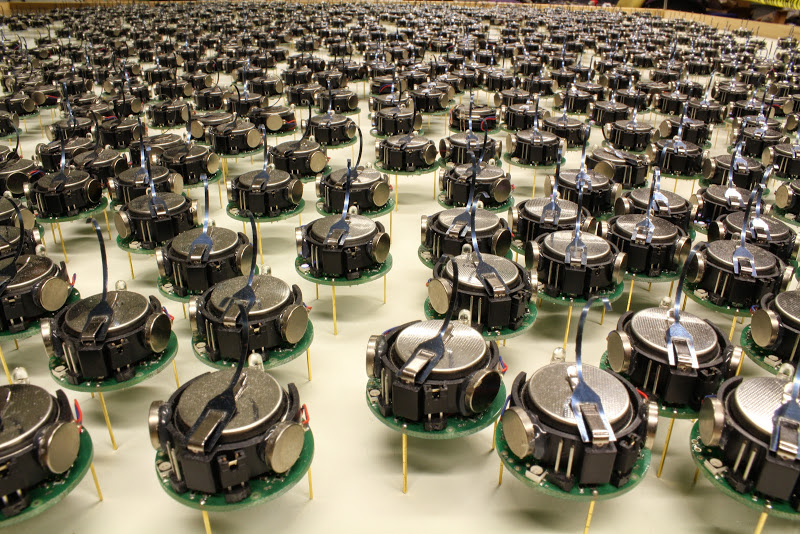 2) Hand each student a kilobot and point out the capabilities and parts: Legs, battery, 2 cell-phone vibration motors, multi-color LED, infrared transmitter and receiver, light sensor.

3) Observe kilobot communication, have students put them near each other which will start motors (repel.c program).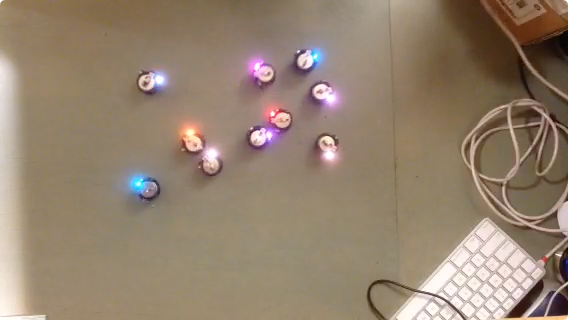 4) What happens if we put 10 robots together? They expand out and stop.
5) Have them write the simple demo code. Steps
Set the LED to a fixed color (set_color.c).
Blink between two colors.
Move during half the blink.
Transmit and receive messages (message.c), moving only if it has received a message.
Stop moving after no message is received for 1 second. (repel.c)
6) Optional. Show the synchronization demo (sync.c) and effects of disinformation kilobots.