Water and Drugs
Tom Goddard
March 8, 2013
Water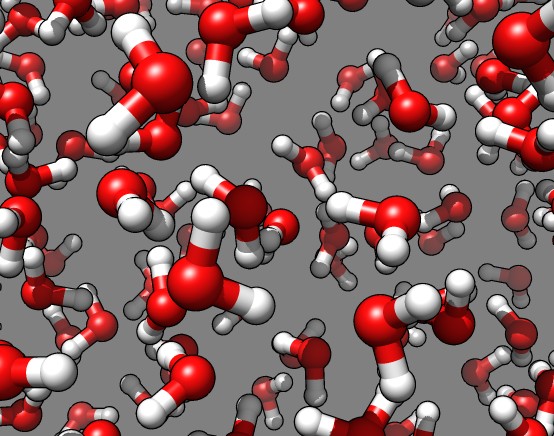 Humans are about 60% water, about 10 gallons.
Oxygen is red, hydrogen is white.
Two hydrogens attached to one oxygen, H2O.
Molecules bounce around frantically in liquid water but are still in frozen water.
Water holds together because the hydrogen of one water molecule is attracted to the oxygen of another water.
Cannabis Active Ingredient, Tetrahydrocannabinol (THC)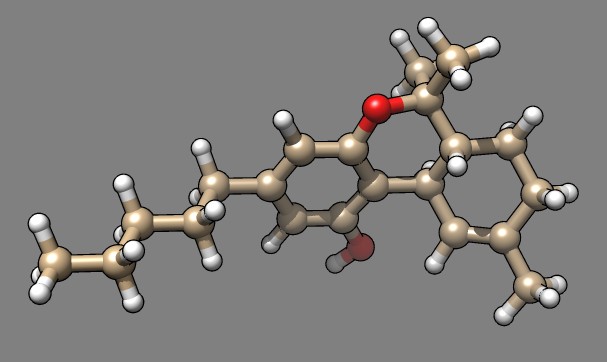 The active ingredient in marijuana, Tetrahydrocannabinol, pronounce with stress on the "nab".
Carbons, two oxygens and hydrogen, 3 rings.
Protein - Cannabinoid Receptor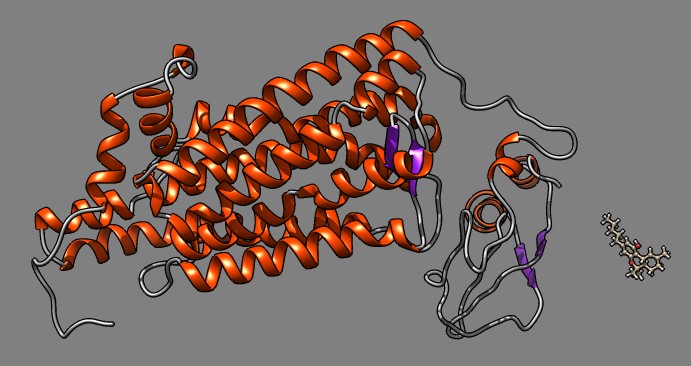 THC sticks to a protein on the surface of brain cells called the cannabinoid receptor.
The protein is partly inside and partly outside the cell. THC binds on the outside and sends a signal inside.
Changes the signaling of brain cells.
DNA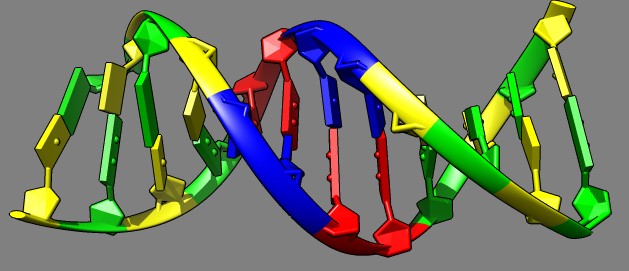 DNA is the instructions for building all living things.
The alphabet is four different chemicals.
Color bases with "nuc ndbcolor #0".
HIV Reverse Transcriptase with Nevirapine inhibitor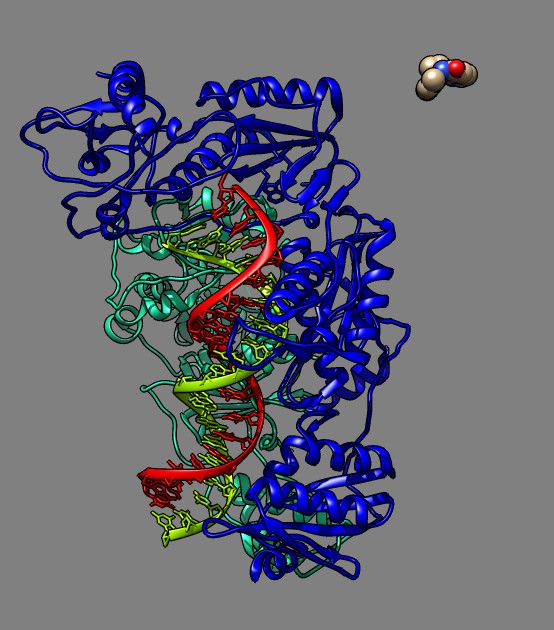 RT is blue and green.
DNA is red and yellow.
HIV copies its own genome into DNA using this molecule and puts it into your chromosomes.
Inhibitors of this HIV molecule are part of standard HIV medication.
Run script hiv_rt.cmd to move nevirapine to binding site.
White Blood Cell in Motion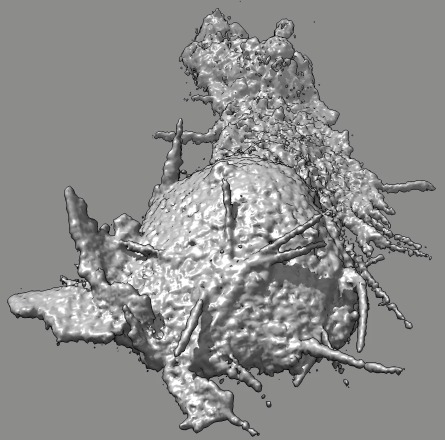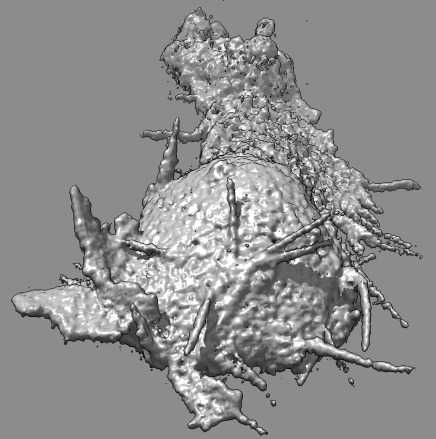 Play stereo movie using Bino.
White blood cells move out of blood and crawl through tissue to eat invading bacteria and cells infected with viruses like HIV.